Le 6 septembre 2016, 07:36 dans Humeurs • 0
While some become fashion icons for their ability to make even the easiest outfits look elevated and elegant, Rihanna's earned her style cred for doing just the opposite. The singer has made outrageous, overtly sexy, statement-making fashion look entirely wearable, as evidenced by her latest outing in NYC. Rihanna stepped out on Monday wearing a bright red, furry, heart-shaped coat that we first saw on Saint Laurent's Fall '16 runway when we wondered who on earth might have what it takes to pull it off.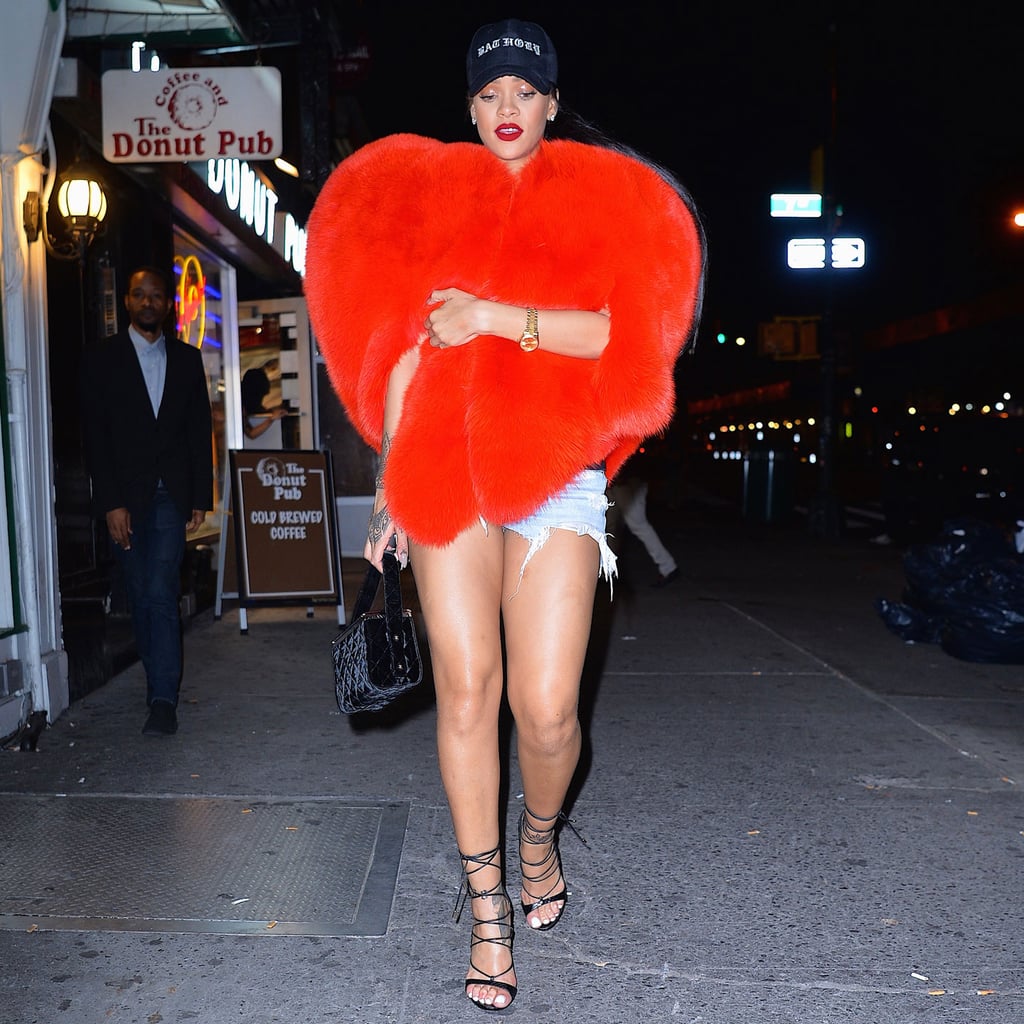 When we caught Rihanna wearing it, we nodded, of course. There's hardly a shocking fashion moment the style setter hasn't handled with ease, carrying off a completely see-through gown or a mile-long train with nonchalance. And so, when she headed down the street in NYC, bundled up in the almost cartoon-like creation, she looked cool and carefree, thanks to a baseball cap and lace-up heels. Read on to see Rihanna rule the street in the boldest Fall coat.